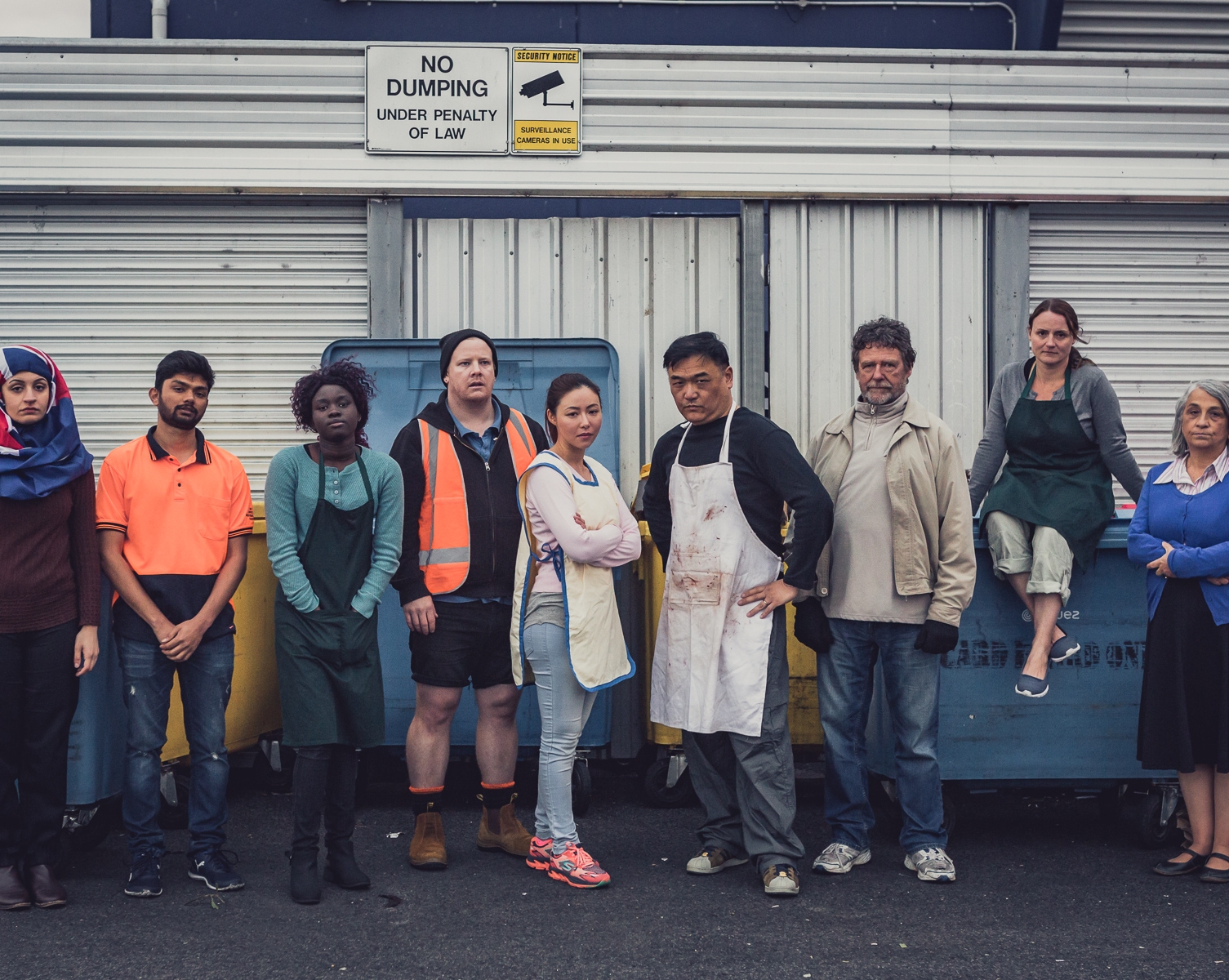 FRESH!
Digital Series (33 minutes)
WRITER / PRODUCER
FRESH! is an dramedy web series. The staff of a Melbourne fresh food market struggle to keep things professional in a world where businesses are family-run, bargains are bellowed in several languages, and no one gets served without first winning an elbow fight.
PRODUCERS Nikki Tran, Simon Trevorrow
DIRECTORS Elizabeth Fermanis, Bec Peniston-Bird, Amie Batalibasi, Simon Trevorrow, Carl Stella, Grant Scicluna
// FESTIVALS
2019 Stareable Web Fest - Best Actress - Maia Absberg
2019 Seoul Web Fest
2019 Melbourne Web Fest - Best Supporting Actor - Shrut Parmar
2019 Gold Coast Film Festival - Best Australian Web Series
2018 NYC Web Fest
2018 LA Film Festival
2018 Series Mania (Melbourne) - Premiere
// PRESS FilmInk / Liminal / Cinema Australia
SBS / RN Drive / 3RRR Breakfasters
// SOCIALS Facebook / Instagram / Twitter
GIRL, INTERPRETED
Digital Series
PRODUCER
Girl, Interpreted is a bilingual comedy. Rookie interpreter, Lillian, stumbles through a world of linguistic gymnastics where she is not only required to interpret both Mandarin and English for the community and the workplace, but Chinese and Australian culture as well.
WRITER/DIRECTOR Grace Feng Fang Juan
// PRESS Screen Australia